History
2023
Berendsen is named Australia's Premier Danfoss Distributor. Now with access to the complete range of Danfoss products and solutions, supported by national stocked warehouses and a team of technical experts to assist with product selection, Berendsen truly is the driving force behind this global powerhouse in Australia.
Berendsen celebrates 30 years in business, delivering exceptional quality end-to-end hydraulic solutions to its customers. The remarkable milestone is a testament to Berendsen's valued customers and the hard work of a very dedicated team of nationwide employees.
2022
CCA Hardchrome invests in state of the art equipment to enable rod chroming up to 12 metres in length and further expand our hydraulic cylinder repair capabilities. The new horizontal rotation-plating tank is Australia's first of its kind, producing optimal chrome deposit concentricity and the capacity to achieve a chrome deposit depth of 200 microns and beyond. The result provides better hardness, adherence, performance and durability; improving the longevity and quality of notoriously complex large cylinder repairs.
Berendsen Perth invests in new equipment to better serve the needs of the mining, industrial, transport and agricultural industries; including a new overhead crane with 10 tonne lifting capacity, two 15m heavy duty cylinder repair benches, a 130knm nut tensioner, a 6m Oil Country lathe, an automatic welder and a 300Tn press. The new equipment completes the existing 1500m² custom built workshop and compliments our team of experienced workshop technicians and hydraulic technical experts; making our hydraulic cylinder repair capabilities impossible to beat.
Berendsen Melbourne relocates to a new premises at 8 Capital Dr, Dandenong South. The brand new facility spans 1340m² and better positions the branch to meet the ever growing needs of Victoria's largest mining, civil, construction and defence customers now and into the future.
Berendsen Brisbane North relocates to a new premises at 341 Macdonnell Rd, Clontarf. The modernised premises boasts increased workshop space and has received heavy investment in new machinery; including powerful disassembly rigs, a heavy overhead crane, pinpoint accurate milling and honing machines, fast, precise automatic ID welders, and everything else needed to meet the needs of Queensland's heavy duty hydraulic customers.
2021
Pacific Hydraulics merged with Berendsen Fluid Power. Prior to the merger, both were leaders in the hydraulic industry in their own right with an unwavering focus on their customers, engineering and delivering a quality service.
For Questas Group the merger created a portfolio of iconic hydraulic brands and services that is unparalleled in the Australian hydraulic industry. Berendsen expanded its branch locations from the merger by growing from 9 locations to 11 establishments, which helped cultivate its national service, supply, and exchange program for Berendsen's local and national customers. The combined businesses from the merger provided a stronger, more technically capable partnership for customers and suppliers.
The merger was a transformational step for Berendsen and one that marks a major milestone in Questas Group's history as two well respected, industry-leading hydraulic businesses united together for the first time.
2019
Berendsen acquires Hydraulic Technical Services, a well-known Queensland-based company to be rolled into the Berendsen Brisbane operation.
Berendsen launches new Service Exchange Program, aimed at the Mining Sector, with rapid and reliable exchange of worn hydraulic cylinders for fully refurbished cylinders, minimising machine downtime.
Berendsen Wollongong expands its machine shop in March 2019 with the installation of a new 5 meter lathe to perform machining operations for large cylinder components.
Berendsen Adelaide installs new 5 tonne overhead gantry crane at their new premises in Wingfield, SA, making Berendsen Adelaide the most well-rounded hydraulics provider in South Australia.
Berendsen further expands their scope of service with the addition of a sulphamate nickel plating tank to their hard chrome plating plant in Kings Park.
2018
Berendsen celebrates 25 years of operation.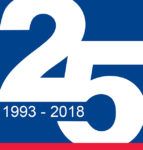 Berendsen Melbourne installs new Hydraulic Cylinder Repair Centre equipped to efficiently repair cylinders up to 288mm bore size and 2500mm stroke. The new centre is also equipped with tooling and equipment to service and test telescopic hoist cylinders for tipper-truck applications.
Berendsen Wollongong conducts major site upgrades including the construction of a new warehouse extension to accommodate our hose and fittings division. The relocation of the hose division would make way for a new and improved projects work centre in the main workshop.
Berendsen Perth invests in a new state of the art, digital Sunnen HTA 4100 NC horizontal tube honing system that allow us to expand on the range of cylinders we are able to hone in-house at our Perth workshop, reducing our turnaround times, and lowering the costs for our customers.  The new honing system enables us to now accommodate cylinder barrels up to a 20 inch bore size, and barrel lengths up to 8 metres end to end.
Berendsen Fluid Power Adelaide relocates to a new premises at Unit 1, 9 Rosberg Rd, Wingfield SA 5013.
Berendsen Fluid Power launches a new cylinder service exchange program. Thanks to the program, our customers no longer have to wait for their cylinders to be repaired. They can simply exchange their worn cylinder for one of our service exchange units.
Berendsen enters support agreement with Aeroquip by Danfoss for Danfoss Power Solutions Lube Oil Pump Assemblies for Rolls Royce RB211 Industrial Gas Turbine Mark III Type Lube Oil Consoles
CCA Hardchrome has acquires a Churchill cylindrical grinding machine, capable of grinding rods up to 4 meters in length and 600mm in diameter. The new machine enables CCA to increase throughput at our growing Kings Park chrome plating facility and achieve faster turnaround times for our customers.
2017
Berendsen acquires CCA Hardchrome Pty Ltd which is a recognised expert in the field of surface engineering, providing chrome plating services in Sydney for over 30 years.
Based in Kings Park NSW, the modern facility is equipped to offer a range of services including hard chrome plating, cylindrical grinding, linishing and general machining.
The business specialises in the resurfacing of hydraulic piston rods and has the capacity to repair rods up to 3 meters in length and 520mm maximum diameter.
CCA Hardchrome Pty Ltd will operate as an independent, wholly-owned subsidiary of Berendsen Fluid Power and will provide chrome plating and grinding services for hydraulic repair workshops and a diverse range of businesses in the construction, manufacturing, mining and energy sectors.
2016
Berendsen's Newcastle Branch invests in their Machining capabilities with the acquisition of an Okuma Multus CNC Multi-Tasking Machine to further cement Berendsen Newcastle's position as a premier machine shop in NSW. The Okuma CNC Multi-Tasking Machine combines several previously separate cutting processes including turning, milling, drilling, and tapping into a one single machine, concentrating several machine functions in just one operation, providing improvements in accuracy and efficiency.
Berendsen also launches the online e-commerce shop with a large range of competitively priced hydraulic components including cylinders, filters, motors, valves and pumps available online.
2015
Berendsen utilises the PARO Software & Engineering program for the design and production of manifolds to produce accurate results, saving time and money. PARO contains two modules, Hydrosym and Hydroman, and the use of PARO allows Berendsen to efficiently design manifolds by offering an intuitive graphical interface showing colour coded galleries.
Berendsen Adelaide invests in new state-of-the-art machinery, equipment and office renovations. This enables the branch to repair cylinders, pumps and motors in the most cost effective and efficient means possible. The equipment upgrades that have taken place include a cylinder stripping bench, milling machine, lathe, pump test bench, machine hone and a welding facility.
Berendsen establishes a machining service division in the Newcastle branch to machine an unlimited range of components and products including flanges, adaptors, drive shafts, bulkhead fittings, gear housings, clevises, manifolds, pins, rods and brackets.
2014
Berendsen renews ISO 9001 certification with the Newcastle branch being certified by QMS Certification Services.
The Berendsen Townsville branch transitions its service activity to the Brisbane branch, merging to become a larger Berendsen Brisbane operation.
2013
The Berendsen Geelong branch relocates to the new Bayswater location, merging to become a larger Berendsen Melbourne operation.
Berenden Newcastle divides its business units into two divisions, Fluid Power and Machining, to cater for its growing hydraulic demand and complex manufacturing projects.
Berendsen Wollongong obtains BlueScope Steel's Hose and Fittings Contract.
2012
Berendsen Newcastle undergoes expansion with the addition of a Hydraulic Overhaul Workshop and a new wash bay.
The Berendsen Melbourne branch relocates from Scoresby to a new larger location at 7 London Drive Bayswater, Victoria.
This same year Berendsen Newcastle purchases CNC milling machinery and subsequently expands its capabilities to include the manufacture of manifolds.
2011
Berendsen incorporates The Hydraulic Warehouse (THW), a wholly owned subsidiary of Berendsen Fluid Power, created to cater for the growing hydraulic wholesale distribution demand.
Berendsen Newcastle purchases additional CNC Machinery to further enhance its machining capabilities.
2010
Berendsen acquires Pacific Hydraulics Adelaide branch, including all of its distribution and service work.
Berendsen Newcastle purchases additional CNC Machinery to further enhance its machining capabilities.
2009
Berendsen Newcastle purchases CNC Machinery to further enhance its machining capabilities.
2008
Berendsen partners with other companies in the Questas Group to utilise shared services provided by Questas Corporate, including finance, marketing, IT and logistics professional services.
2007
To accommodate growth, Berendsen Perth based operations move into larger, custom built facility at Perth Airport.
In this same year a new state of the art facility was purpose built in Wollongong. The new branch contains an overhead crane with lifting capabilities of up to 10 tonne.
Berendsen creates a dedicated National Customer Service Centre division at its head office location in Seven Hills, NSW.
2006
Berendsen launches the first edition of their complete Product Catalogue.
2005
Berendsen acquires Sydney based hydraulic sales and service business Hydratorque Pty. Ltd. from the LSW Group.
2004
Berendsen acquires Melbourne based company Eastern Hydraulics which later relocates to the existing Berendsen Melbourne site.
2003
As the business grew, Berendsen joined with Engineered Products Group to consolidate their Sydney based head office operations into a large custom built office and warehouse facility in Seven Hills, NSW.
Berendsen branches become ISO 9001 certified.
2002
Berendsen creates a dedicated in-house Engineering and Design division to cater for the growing hydraulic solution demand.
2000
Berendsen's Australian operations are acquired by the company's current owners, immediately becoming Australia's largest locally owned hydraulics business.
Later this same year, Berendsen acquires the Geelong based hydraulic sales and service business Controlled Hydraulics Pty. Ltd. which also specialised in custom made hydraulic power unit manufacture.
1998
Berendsen's head office operations move from Villawood, NSW to Wetherill Park, NSW.
1995
Berendsen acquires Integrated Hydraulics and its 5 branches in Sydney, Brisbane, Perth, Coffs Harbour and Melbourne.
1993-1994
Berendsen acquires a number of Australian hydraulic companies including North West Fluid Power, Sunshine Coast Hydraulics, Gippsland Hydraulics, GLW Hydraulics, Meadow Industries and Archer Hydraulics.
1993
Sophus Berendsen's Power & Motion Control (PMC) subsidiary acquires worldwide operation of Lucas Fluid Power. Lucas Fluid Power has 11 branches in Australia, all of which are rebranded to reflect the newly established Berendsen Fluid Power Pty Ltd brand.