History
2018
Berendsen Fluid Power turns 25!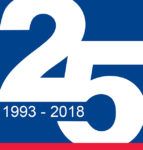 2017
Berendsen acquires CCA Hardchrome Pty Ltd which is a recognised expert in the field of surface engineering, providing chrome plating services in Sydney for over 30 years.
Based in Kings Park NSW, the modern facility is equipped to offer a range of services including hard chrome plating, cylindrical grinding, linishing and general machining.
The business specialises in the resurfacing of hydraulic piston rods and has the capacity to repair rods up to 3 meters in length and 520mm maximum diameter.
CCA Hardchrome Pty Ltd will operate as an independent, wholly-owned subsidiary of Berendsen Fluid Power and will provide chrome plating and grinding services for hydraulic repair workshops and a diverse range of businesses in the construction, manufacturing, mining and energy sectors.
2016
Berendsen's Newcastle Branch invests in their Machining capabilities with the acquisition of an Okuma Multus CNC Multi-Tasking Machine to further cement Berendsen Newcastle's position as a premier machine shop in NSW. The Okuma CNC Multi-Tasking Machine combines several previously separate cutting processes including turning, milling, drilling, and tapping into a one single machine, concentrating several machine functions in just one operation, providing improvements in accuracy and efficiency.
Berendsen also launches the online e-commerce shop with a large range of competitively priced hydraulic components including cylinders, filters, motors, valves and pumps available online.
2015
Berendsen utilises the PARO Software & Engineering program for the design and production of manifolds to produce accurate results, saving time and money. PARO contains two modules, Hydrosym and Hydroman, and the use of PARO allows Berendsen to efficiently design manifolds by offering an intuitive graphical interface showing colour coded galleries.
Berendsen Adelaide invests in new state-of-the-art machinery, equipment and office renovations. This enables the branch to repair cylinders, pumps and motors in the most cost effective and efficient means possible. The equipment upgrades that have taken place include a cylinder stripping bench, milling machine, lathe, pump test bench, machine hone and a welding facility.
Berendsen establishes a machining service division in the Newcastle branch to machine an unlimited range of components and products including flanges, adaptors, drive shafts, bulkhead fittings, gear housings, clevises, manifolds, pins, rods and brackets.
2014
Berendsen renews ISO 9001 certification with the Newcastle branch being certified by QMS Certification Services.
The Berendsen Townsville branch transitions its service activity to the Brisbane branch, merging to become a larger Berendsen Brisbane operation.
2013
The Berendsen Geelong branch relocates to the new Bayswater location, merging to become a larger Berendsen Melbourne operation.
Berenden Newcastle divides its business units into two divisions, Fluid Power and Machining, to cater for its growing hydraulic demand and complex manufacturing projects.
Berendsen Wollongong obtains BlueScope Steel's Hose and Fittings Contract.
2012
Berendsen Newcastle undergoes expansion with the addition of a Hydraulic Overhaul Workshop and a new wash bay.
The Berendsen Melbourne branch relocates from Scoresby to a new larger location at 7 London Drive Bayswater, Victoria.
This same year Berendsen Newcastle purchases CNC milling machinery and subsequently expands its capabilities to include the manufacture of manifolds.
2011
Berendsen incorporates The Hydraulic Warehouse (THW), a wholly owned subsidiary of Berendsen Fluid Power, created to cater for the growing hydraulic wholesale distribution demand.
Berendsen Newcastle purchases additional CNC Machinery to further enhance its machining capabilities.
2010
Berendsen acquires Pacific Hydraulics Adelaide branch, including all of its distribution and service work.
Berendsen Newcastle purchases additional CNC Machinery to further enhance its machining capabilities.
2009
Berendsen Newcastle purchases CNC Machinery to further enhance its machining capabilities.
2008
Berendsen partners with other companies in the Questas Group to utilise shared services provided by Questas Corporate, including finance, marketing, IT and logistics professional services.
2007
To accommodate growth, Berendsen Perth based operations move into larger, custom built facility at Perth Airport.
In this same year a new state of the art facility was purpose built in Wollongong. The new branch contains an overhead crane with lifting capabilities of up to 10 tonne.
Berendsen creates a dedicated National Customer Service Centre division at its head office location in Seven Hills, NSW.
2006
Berendsen launches the first edition of their complete Product Catalogue.
2005
Berendsen acquires Sydney based hydraulic sales and service business Hydratorque Pty. Ltd. from the LSW Group.
2004
Berendsen acquires Melbourne based company Eastern Hydraulics which later relocates to the existing Berendsen Melbourne site.
2003
As the business grew, Berendsen joined with Engineered Products Group to consolidate their Sydney based head office operations into a large custom built office and warehouse facility in Seven Hills, NSW.
Berendsen branches become ISO 9001 certified.
2002
Berendsen creates a dedicated in-house Engineering and Design division to cater for the growing hydraulic solution demand.
2000
Berendsen's Australian operations are acquired by the company's current owners, immediately becoming Australia's largest locally owned hydraulics business.
Later this same year, Berendsen acquires the Geelong based hydraulic sales and service business Controlled Hydraulics Pty. Ltd. which also specialised in custom made hydraulic power unit manufacture.
1998
Berendsen's head office operations move from Villawood, NSW to Wetherill Park, NSW.
1995
Berendsen acquires Integrated Hydraulics and its 5 branches in Sydney, Brisbane, Perth, Coffs Harbour and Melbourne.
1993-1994
Berendsen acquires a number of Australian hydraulic companies including North West Fluid Power, Sunshine Coast Hydraulics, Gippsland Hydraulics, GLW Hydraulics, Meadow Industries and Archer Hydraulics.
1993
Sophus Berendsen's Power & Motion Control (PMC) subsidiary acquires worldwide operation of Lucas Fluid Power. Lucas Fluid Power has 11 branches in Australia, all of which are rebranded to reflect the newly established Berendsen Fluid Power Pty Ltd brand.