Ausco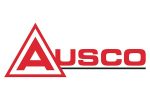 A leader in brake technology, Ausco Products Inc continues to innovate and produce some of the highest quality breaks for the mining, logging, construction and agriculture industries.
Design and built for the harshest conditions, Ausco have breaks for applications in all size ranges, from the humblest skid steer loader to backhoe loaders and combine harvesters.
Ausco is the market leader in OEM brakes for the construction, agricultural, mining, turf care and ATV/utility vehicle markets. They manufacture the widest variety of service and parking brakes in the industry including spring-applied multi-disc brakes, hydraulic calipers, mechanical calipers and ball ramp brakes.
Our range of Ausco products are currently not available to purchase through our online shop. For product information, pricing and availability regarding our Ausco product range please fill out a form, call or email us using the links below.