Fairfield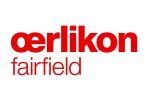 Fairfield design and manufacture a wide range of gear and drive solutions to leading off-highway vehicle and industrial equipment manufacturers, providing both standard and custom solutions requiring torque ranges from 800 Nm to over 4 million Nm.
Part of the Oerlikon group, Fairfield manufacture a range of precision engineered gears and drives such as spur, bevel, spiral bevel and ground tooth gears and housings, as well as differentials and shafts and their range of Torque Hub final drives.
Our range of Fairfield products are currently not available to purchase through our online shop. For product information, pricing and availability regarding our Fairfield product range please fill out a form, call or email us using the links below.