Hystar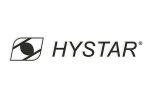 Hystar provide a broad range of high quality hydraulic control system products for both new and after markets throughout their global distribution network. Their competitively priced products emphasise proven design and interchangeability.
Hystar are committed to continuously improving quality standards by manufacturing products in accordance with strict quality control standards and rigorous testing.
Our range of Hystar products are currently not available to purchase through our online shop. For product information, pricing and availability regarding our Hystar product range please fill out a form, call or email us using the links below.