SPX Globe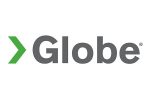 SPX Globe are best known for their powerful radial piston air motors, producing some of the highest torque for their weight among comparable motors.
SPX Globe also produce and distribute a range of pneumatic gearboxes, valves, brakes and controllers to provide power for applications such as winches, mixers, pumps, conveyors and hoists.
Our range of SPX Globe products are currently not available to purchase through our online shop. For product information, pricing and availability regarding our SPX Globe product range please fill out a form, call or email us using the links below.