Berendsen Fluid Power Mackay branch will be moving to a bigger and better premises on the 28th June 2021, located at 42-44 Southgate Dr, Paget QLD 474.
Our Mackay branch has enjoyed significant growth over the past year due to the convenience afforded to customers by our ever-expanding Service Exchange cylinder fleet. The superior capacity of the new location will ensure that our Mackay workshop team continues to deliver the high standard of service and quality that our customers have come to expect from Berendsen Fluid Power.
Berendsen's new facility in Mackay is comprised of a 1700sqm workshop, 125sqm fabrication and painting shed, 320sqm office space and a very large hardstand. The workshop is equipped with 40Tn overhead cranes, high-capacity machinery, ample three-phase power, shop air, wash-down bay and all the conveniences that one would require to operate an efficient hydraulic repair workshop.
While we transition into the new facility, customers can be assured that there will be no impact to our critical services and keeping you operating is our core priority.
We look forward to continuing to provide our customer in the Mackay region with the same high standard of service and workmanship from our new location.
Should you have any questions regarding this relocation, please feel free to contact our Mackay Team on 07 4999 5400 or email Jeff Bonney at jbonney@berendsen.com.au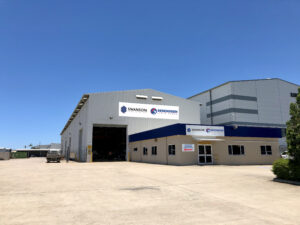 Berendsen Fluid Power – Mackay
42-44 Southgate Dr, Paget QLD 474
Phone: 07 4999 5400
Fax: 07 4999 5499