Gearboxes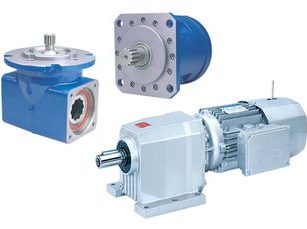 Hydraulic gearboxes are a reliable and effective solution for power transmission and motion control, suitable for many types of off-road, mobile vehicles and equipment.
We source a complete range for light duty industrial automation applications from well-known brands such as Fairfield and Bonfigioli.
Our range of Fairfield gearboxes includes:
Torque-hub wheel drives
Torque-hub shaft output drives
Excel Series including  7000, 11000, 18000 Series
Torque-hub planetary final drives including CT and CW Series
Our range of Bonfiglioli gearboxes includes:
Industrial gearboxes including 300 Series Multipurpose Gearbox
Planetary gearboxes
Our hydraulic gearbox range is currently not available to purchase through our online shop. For product information, pricing and availability regarding our hydraulic gearbox range please fill out a form, call or email us using the links below.