Hose & Fittings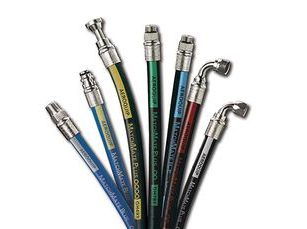 Berendsen sources a large selection of hydraulic hoses and fitting sizes such as braided, spiral and multi-purpose hydraulic hoses. These ultimate fluid conveyance solutions are equipped with wide operating pressure ranges, optimal levels of abrasion resistance, long-lasting durability and high-performance transfer capabilities.
We supply hydraulic hose, fittings, adapters, couplings and fluid connectors from well-known suppliers including Eaton Aeroquip.
Our hydraulic hose and fitting range is currently not available to purchase through our online shop. For product information, pricing and availability regarding our hydraulic hose and fitting range please fill out a form, call or email us using the links below.