Today, Questas Group announces that effective 1 July 2021 the Berendsen Fluid Power and Pacific Hydraulics businesses are merging. The merger marks a significant milestone in each company's history and allows the combined group to offer an industry‐leading range of products and services
to their customer base.
This is a transformational step forward to form a national Australian leader in mobile and industrial hydraulics and is a once‐in‐a‐lifetime opportunity to combine our largely complementary portfolios, and geographic footprints.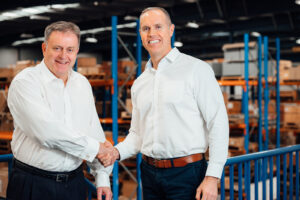 James Leach, Berendsen Fluid Power CEO, is hugely excited by the opportunity, "Pacific Hydraulics is a highly respected player in the market, well‐known for its dedicated people, and strong alignment to the globally recognised Danfoss brand. By combining the knowledge and experience of our two businesses, our customers will benefit from unmatched expertise from a single partner".
Parkin, Pacific Hydraulics CEO, believes that, "the Pacific business will benefit greatly from merging with Berendsen, enabling an expansion of their current footprint, and access to Berendsen's first class service teams across Australia. When complete, this deal will bring together two talented teams with deep hydraulics knowledge and expertise. The combined business will benefit our customers by offering an industry‐leading service and broader portfolio of hydraulics solutions".
Both the Berendsen and Pacific Hydraulics businesses are leaders in the industry and, as part of the Questas Group, have common organisational support structures, similar company culture and an unwavering focus on customers, engineering and delivering a quality service. Both businesses operate nationally across Australia with complementary geographic footprints and the combined business creates a broader presence across Australia.
Berendsen Fluid Power is the number 1 distributor of Danfoss Power Solutions products in Australia, offering a premium product portfolio, service and solutions to customers in mining, construction, and in industrial market segments.
Pacific Hydraulics is the number 1 distributor of Danfoss Power Solutions products in Australia, offering service in Accredited Danfoss Service Centres, as well as access to Danfoss' premium range of products.
The merged Berendsen Fluid Power business will have over 200 employees, across 11 locations nationwide.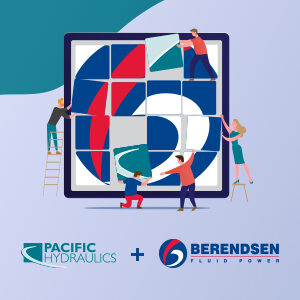 For more information contact:
Berendsen Fluid Power Marketing Department
info@berendsen.com.au
Questas Group in brief
Questas Group is an Australian owned group of companies operating nationally through an extensive branch network to provide a diverse range of hydraulic, irrigation, pump and engine solutions to the mining, construction, agricultural and general industrial sectors.